Being a true gentleman never goes out of fashion.
Type:
Mens apparel e-commerce store
Services:
Website Design
PSD-HTML slice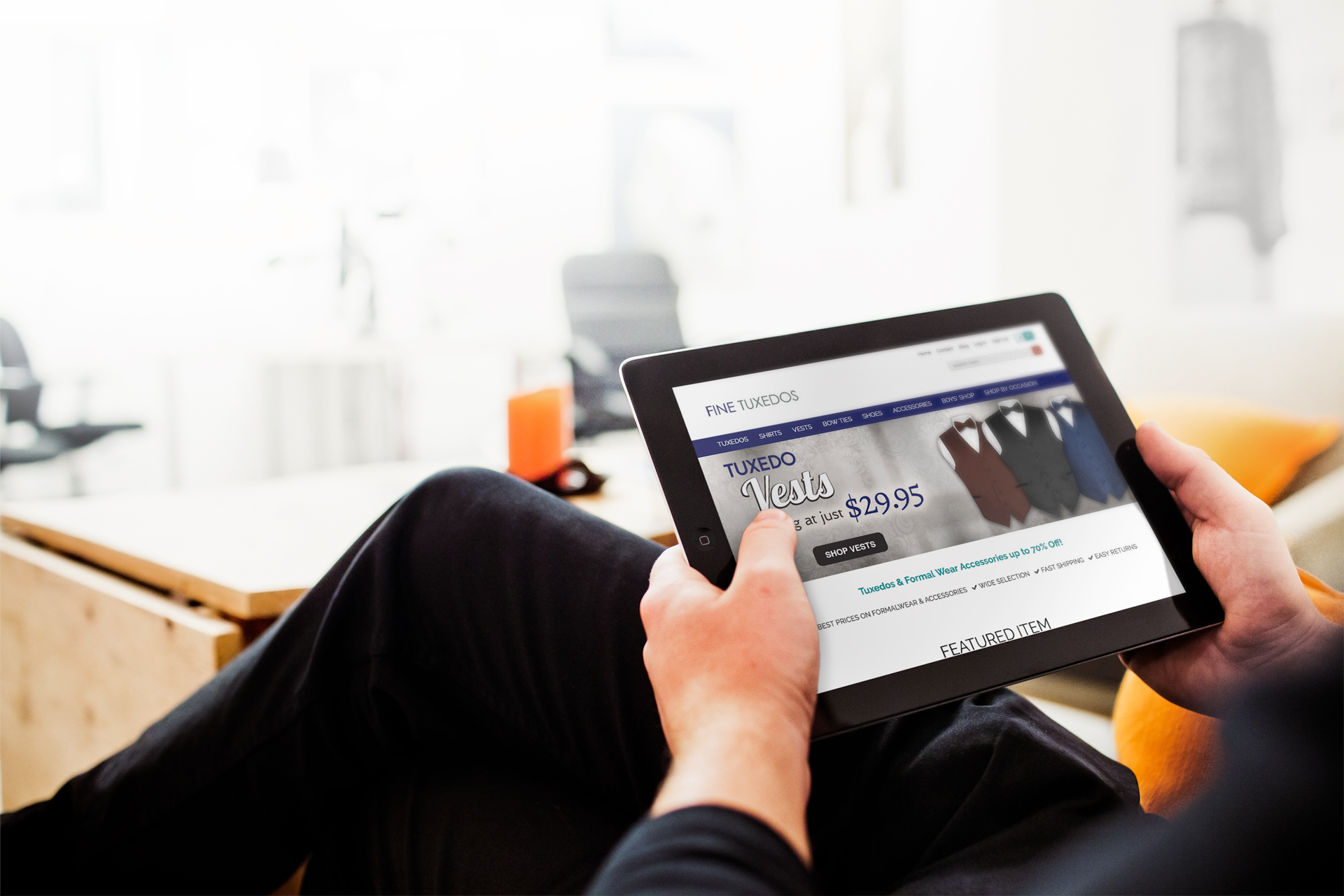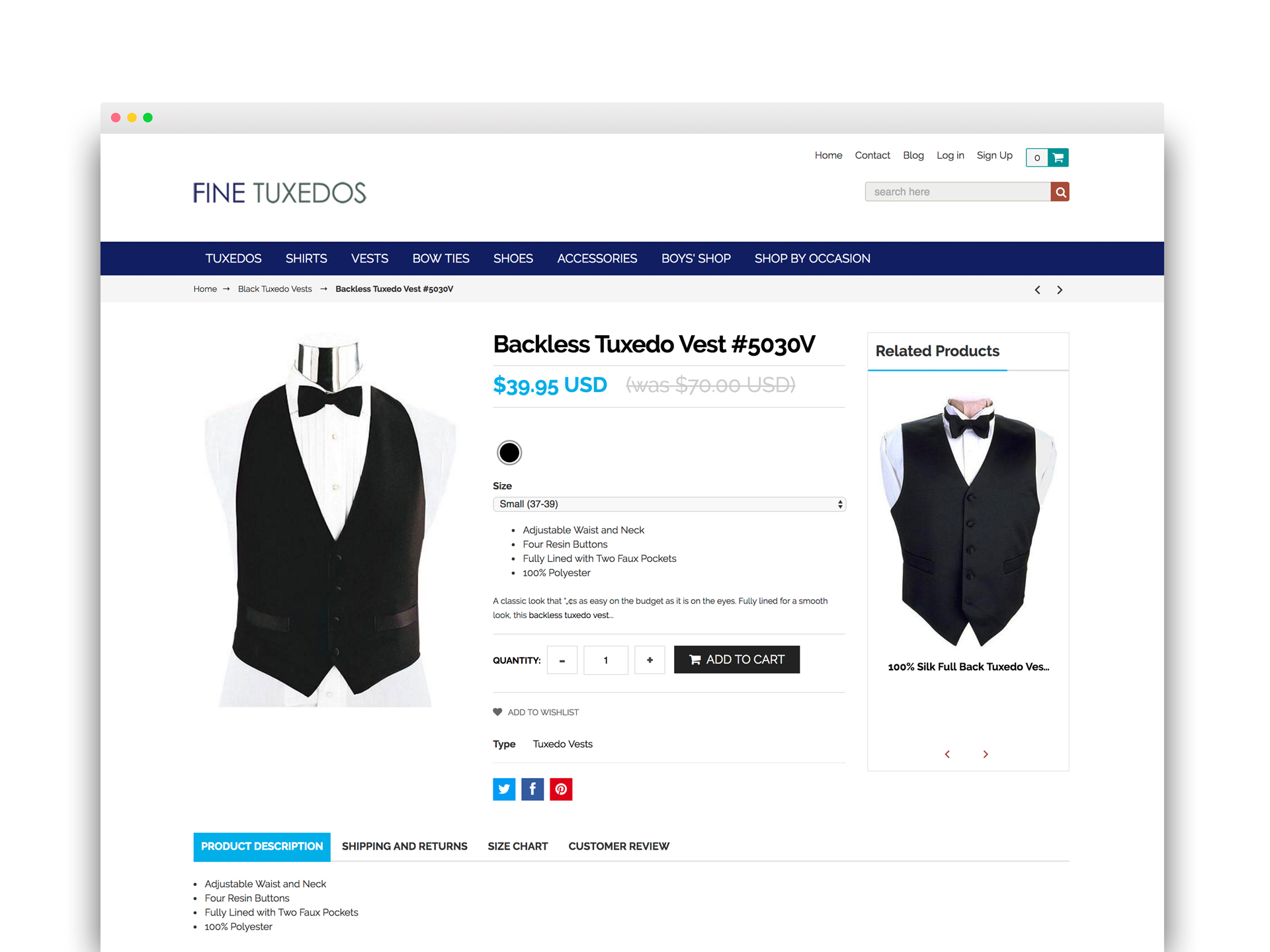 Total commitment to customer satisfaction
Fine Tuxedos sells tuxedos and men's formal wear accessories. Fine Tuxedos offers all the best and most popular brands like Calvin Klein, Ralph Lauren and Joseph Abboud. Fine Tuxedos offers a variety of tuxedo styles so there is sure to be the perfect one for everyone and for every occasion.